Last night, I completed the upload of Duality to Amazon – in both Kindle as well as paperback format! The Kindle version was approved almost immediately. The paperback version, however, is still in review and I expect it to be approved at any time. Once both are up and showing as available for preorder, I'll be sure to make an announcement. For now…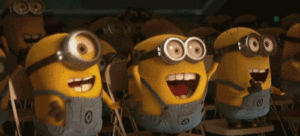 I am exhausted, amazed, excited, grateful, and very hyper. Once I've recovered, I'll definitely talk more about the actual process of transforming the original manuscript into one that was suitable for the e-book format as well as paperback format, as well as what I plan to do moving forward to make that process a lot smoother.
In the meantime, I'll post again soon with all the juicy tidbits regarding the preorder. If you'll excuse me – I'm going to go keel over!